That's how the story began
Our blouse was made by Alec Garments in Portugal. Together with Luis we plan our collections there and accompany them. The company has very high social and ecological standards.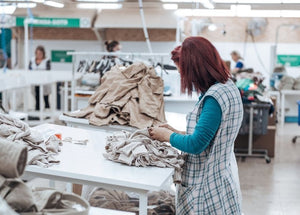 Our viscose blouse made its way from Portugal to Münster by truck. It was packed in recycled plastic bags so that it is well protected.