That's how the story began
The yarn was further processed and knitted in Malhas Ribeiro & Silva's personal knitting factory in Portugal. Tiago runs the company and we are always happy to be there to follow the production live.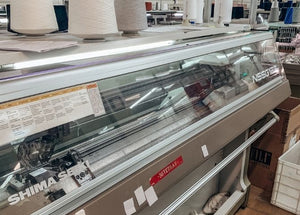 The sweater was packed in bags made of recycled plastic during transport from Portugal to Germany so that no dirt, moisture or odor could get into the wool.